Helping communities in Suffolk to become even friendlier, more supportive and kinder places to live!
What is a Good Neighbour Scheme?
A voluntary initiative run by a group of local residents who want to help people in their community to enjoy a better quality of life by offering them support with everyday tasks. This helps to build a stronger and more resilient community.
Not all groups in our Network are called Good Neighbour Schemes, but they have the same ethos and purpose.
Where are our
Suffolk
Good Neighbours? 
Across our Network there are dozens of schemes and community support groups scattered across Suffolk, serving many parishes and tens of thousands of people.
Our list of Good Neighbours and their contact details are available by clicking on the link below.
Join the Suffolk Good
Neighbour Network!
If you're interested in starting a safe & sustainable community support group or Good Neighbour Scheme in your local community & joining the Suffolk Good Neighbour Network you can click below to find out more, and contact Jane our Good Neighbour Network Development Officer, who will talk you through the process.
In 2017, Community Action Suffolk received funding from the Big Lottery, now the National Lottery Community Fund to increase the number of schemes in Suffolk and support those already operating around the county, with the overarching aim of the project being to develop active neighbourhoods to build resilient communities through the scaling up of the Suffolk Good Neighbour Network.
CAS is the 'go to' organisation for VCSE organisations in Suffolk. We exist to ensure our sector, and its volunteers, is supported, safe and sustainable and that our communities are active and resilient. We provide (or signpost) whatever is needed behind the scenes to enable this, so you can concentrate on doing what you do best – making Suffolk an incredible place in which to live and work.
What our Good Neighbours and their communities say
"I knew about Good Neighbours for ages, but I was looking after myself and didn't think it was for me. Living on my own, I was becoming more isolated so I thought I'd give it a try. It's so friendly, I have a chat and see familiar faces. They make me feel like me, not like I'm receiving help."
What our Good Neighbours and their communities say
"The Good Neighbour Scheme is the main reason I stayed living in the village after my husband died. We'd lived a little further out, but I was going back and forth and it was too far to get here. The volunteers are very kind, they've helped me put in lightbulbs, but they also help with computers and gardening, or give people lifts to the hospital. I really don't know what we'd do without them."
What our Good Neighbours and their communities say
"I volunteer to sort out the lifts to get people here (to our Coffee Morning), but also to other things like doctors appointments. Sometimes you can tell on the phone that they haven't spoken to anyone for a while. Once, we called a lady and it turned out she'd had a fall at home, but no-one knew, so we went round to help her out. My employer releases us to do four hours volunteering a month and I'm glad I did this as it gives me a purpose and it's good for me too, it helps my mental health and I feel a part of something that makes a difference."
Long Melford Good Neighbour
What our Good Neighbours and their communities say
"The volunteers are a close team. We know who's making the cakes, who's making the sausage rolls, who's setting the tables out. We get together outside of GNS too, we have lunch and talk about what we can do to improve things in the community. We get something from it too, it makes you feel good to do good."
What our Good Neighbours and their communities say
"When you get that first call from someone who needs help, you never know what to expect, but between us we know who can help out with various things and we all look out for each other"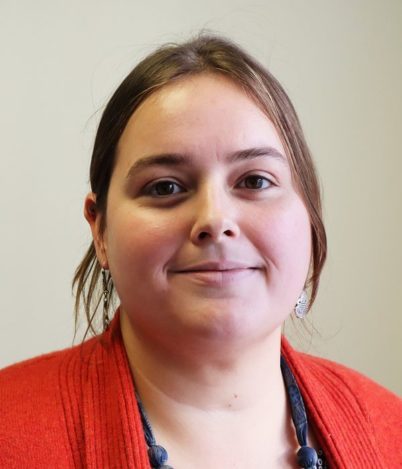 Your Suffolk Good Neighbour Network Officer is here to help
Types of Support Available