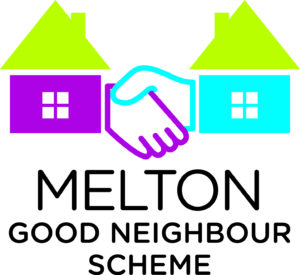 The area we support:
Melton
Support we offer:
Prescription collection and delivery
Shopping collection and delivery (pre-paid)
We offered check-in and chat during lockdown, and when vulnerable shielding.
We're hoping to offer more services in the near future such as gardening, driving to medical appointments, dog walking, check-in and chat/befriending etc, so do give us a call to see if we can help!
A bit about us…
Melton Good Neighbour Scheme offers various tasks to our residents completed by our small fleet of volunteers. We launched early due to COVID-19 outbreak, however we are hoping to continue to offer our services for the foreseeable future.
We are a small group of volunteers wishing to help local residents within our village who may be vulnerable or elderly. Although we have only operated our scheme since end of March 2020, we feel we have made an impact, and many repeat residents who depend on us for vital supplies.
We are keen to recruit more volunteers to help us steer into the future beyond COVID-19, and help out our local community.